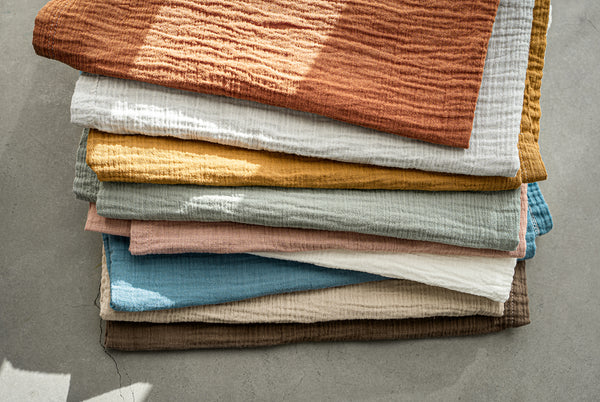 Muslin Collection
Originally used as a diaper, our high-quality cotton meslin is especially suitable for the baby bed. Light, breathable and particularly absorbent.
- bedding -
Everything around the cot. Soft bedding and cuddly bedding. The perfect companion for quiet and relaxing nights.
- Muslin sleeping bag -
As a baby sleeping bag, or light variant for the summer.
- Jumper pajamas -
The Sleepoverall Jumper is used when the youngster goes on an exploration tour. Optimum for the first walking attempts, without freezing at night.
breastfeeding & diaper changing
The still cushion with Musselin cover is an elegant companion in time before and after birth. Our soft and absorbent coatings for winding pads are not only practical, but also particularly gentle to skin.